kittens
No. 18 | The Expanse spaceships


Now we have 8 gorgeous kittens after Pomelo and Patsy;

GIC Pomelo av Fager*D x IC S*Restless Cinderpaw, DM
pedigree | DOB: August 27, 2018 | now they are old


NAME

SEX/STATUS

COLOUR/EMS CODE

PHOTOS

HU*Gallifrey's Lazy Songbird
female - booked
NFO n 03 23
HU*Gallifrey's Canterbury
male - booked
NFO n 09 23
HU*Gallifrey's Agatha King
female - booked
NFO n 09 23
HU*Gallifrey's Gathering Storm
male - booked
NFO n 22
HU*Gallifrey's Arcadia Rose
female - booked
NFO n 03
HU*Gallifrey's Morrigan
male - on hold
NFO n 09
HU*Gallifrey's Lightbreaker
male - on hold
NFO n
HU*Gallifrey's Nathan Hale
male - booked
NFO n 22

on hold -> might be available soon

More photos in the kittens' blog >>

next plan
* as a host litter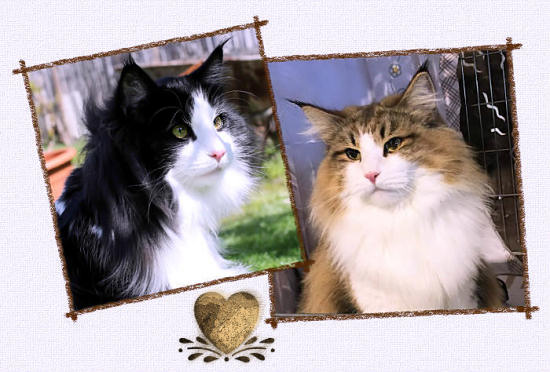 info
The kittens can leave our home around 14-16 weeks age. By this time they are fully vaccinated (primary/basic immunisation and a booster) and they get a rabies shot as well as EU pet passport if they move abroad. They are wormed regularly and have an ID microchip. All kittens will have a Felis Hungarica/FIFe registered pedigree, the new owners receive a certificate of good health. Our breeding cats are tested and found GSD-IV, PKD, PK def N/N (negative) and HCM/CIN: normal. A copy of the test results will be attached to our kittens folder, when they leave.
We intend to place our kittens into loving homes where they are kept indoor-only (with proper cat safety measures on windows, doors, terraces etc) and do not have contact with cats that are allowed to roam free. A good alternative for free roaming is a cat safe garden or a well built catrun.
We reserve the right to withhold/keep a kitten without explanation (ie. a kitten may develop so well, that we consider him/her to be part of our future breeding program).
info
Our cats are tested on a regular basis and the results (GSD-IV, PK Def., HCM, PKD, CIN) are published in international databases.
Our breeding cats are:
- GSD-IV& PK.Def. N/N,
- PKD & FeLV/FIV neg.,
- HCM/CIN normal.

kittens blog

more photos, videos




In case you didn't find your dream kitten here, please look around at our friends:
Sirkad*PL
vom Elbestrand
Afjord's
Alpenwichtel
Babinka's
Du Mont D'Alba
- more at Links -